Every client works directly with our C-level consultant who has deep modern marketing experience. Our collective experience and connections enable us to move quickly to put solutions in place. Learn more about our core team by reading these interviews.
Jeff Gundersen, Founder & CEO
What's your specialty?
Marketing and marketing services transformation.
Give me a quick overview of your background and how you came to Executive Connections LLC.
I learned the marketing and business strategy consulting business at Deloitte Consulting in the flagship NYC office and left to start my own consulting business in order to achieve better work-life blending. Clients in financial services and marketing services pulled me into the recruiting business to help them access successful marketing talent from outside their industry sectors.

What are your top three big wins?
Recruited CEO and senior marketing leaders for DTC insurance division of a global Fortune 50 CPG category leader. Conducted "best practices" organizational consulting study to assist Board in finalizing structural decisions.
Assisted global technology consulting firm to build the largest digital marketing services agency network through a several year recruitment relationship for C-level leaders in functional (Analytics, CRM, Mobile, Social Media), industry (Financial Services, Technology, Retail), and geographic (Global, U.S., Latin America) areas.
Assisted category-leading magazine publisher to build a profitable, award-winning digital content agency that added to the marketing capitalization of this public company.
What's your favorite part of the business?
Helping CEOs achieve modern marketing opportunities through recruitment of game-changing marketing, digital and analytics leaders.

Describe yourself in three words.
Strategic, Brutally-Honest, Persistent

What do you think CEOs should be looking for in the next wave of marketing leaders?
Digital- and mobile- first thinkers with strong analytics/quantitative skills and a track record of producing measurable business results through modern marketing strategies and tactics.

What's a top thing you do for fun?
Besides playing golf and tennis, I enjoy helping individual marketing executives become "million-dollar" personal brands.

What else do you want us to know about you?
We have a number of CEO client relationships of 10+ years, which demonstrates our ability to build long-term partnerships.

---
Lola White, Lead Executive Coach
As the architect of Executive Connection's Career Management Practice, Lorraine "Lola" White serves as the day-to-day personal brand manager for accomplished senior-level executives who are ready to invest in designing their futures. She runs our Brand Activate program, and for those who want comprehensive support, also facilitates private executive branding retreats that kickstart a 6 to 12-month program which includes connections within the strong Executive Connection's network. Her clients say that Lola's guidance powerfully alters the way they manage their careers and lives going forward—all while positively affecting their companies and the people they lead.
Lola thrives on partnering with executives who want to step into their desired lifestyle and create a career legacy of which they can be proud. With her inspiring and motivating style, and keen ability to cut to the heart of what matters, she's is known for turning ideas and plans into action that gets desired results. She has invested 15+ years building businesses and rebranding leaders to reap the rewards of their efforts and serve as role models. Along the way, she's honed her self-sustaining processes and is now launching Brandity to "give back" with an offering that is accessible to anyone who wants to leverage who they are to have a positive impact.
A Master Certified Executive Coach and past board member of the International Coach Federation, Lola is one of 11 coaches invited to contribute her insights on building a successful executive coaching practice to the book, Inspired and Prosperous. As founder of Future Possibilities, Inc., a global non-profit KidCoaching organization, she continues to cheerlead for children's causes and sit on various boards to support their growth.
As chief energizer officer of her business and of her personal life, Lola has created her own rewarding blend of daily roles that align with her brand values: visionary, backer, entrepreneur, amateur photographer, mentor, rookie painter, tennis junkie, gourmet cook, cherished friend, and bonus mom.
---
Karen Lithgow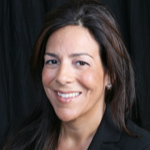 , Managing Director, is a senior-level marketing executive and consultant with a distinguished track record of building world-class brands and global marketing organizations. Her most recent role was Senior Vice President, Corporate Marketing for ADT, a leading provider of security and automation solutions for homes and businesses, where she led all of ADT's integrated multi-channel marketing, including both digital and traditional marketing.
Prior to ADT, Karen led her own independent marketing consulting practice serving Fortune 100 clients and non-profit organizations. She also held various leadership roles for Western Union International, including Vice President/General Manager of Western Union's International Remittance business, leading the U.S. business to Latin America, Europe, Middle East, Africa, South Asia, Asia Pacific, and the Caribbean.
Karen's roots in Global Marketing trace back to Disney Consumer Products and Procter & Gamble, where she managed Character Brand and Film & TV properties for Disney, and received her initial marketing training in Brand Management at Procter & Gamble.
Ms. Lithgow holds a Masters of Science degree in International Business from Georgetown University and a Bachelors of Arts from the University of Pennsylvania. She is bilingual in Spanish and English and conversant in Portuguese and Italian. Karen holds several leadership roles in civic and community organizations and serves as a Board member for several non-profit organizations. She resides in Miami, Florida with her family.
---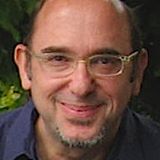 Ed Baum, Managing Director, is a strategic marketing professional with more than 25 years experience designing and implementing growth-oriented programs for leading enterprises in financial services, technology, media, e-commerce and other industries.
Edward has worked closely with founding CEOs at early and mid-stage companies as an advisor and hands-on marketing executive responsible for creating and managing go-to-market and business development strategies that achieve a sustainable platform for long-term profitable growth. His areas of expertise include B2B and B2C marketing and brand strategy, client acquisition and retention, product positioning, digital marketing, advertising and promotions, editorial and content strategy, client and executive communications, and media relations.
Edward has held senior positions as Chief Marketing Officer at Citigroup in the Corporate and Investment Bank; founding CMO of a Warburg Pincus portfolio company providing regulatory compliance information and technology solutions to leading global financial institutions; founding CMO of a retail e-commerce start-up, a joint venture between Sony Music and Live Nation Entertainment; CMO at the country's first direct to consumer title insurance company; and VP/global marketing and communications at Chase Manhattan Corporation.
Edward graduated with honors from Cornell University, where he studied European intellectual history. He began his career as an economics and business correspondent in the Washington press corps.
Edward has served on the boards of community-based nonprofit institutions and privately held companies. He is currently a member of the Board of Directors of the Bronx Arts Ensemble, which nourishes the arts through public performance and arts education in public schools throughout the Bronx, New York.
---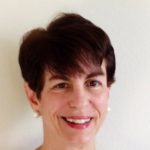 Darcy Bevelacqua, Managing Director, has worked for several firms including Accenture, Harte-Hanks, Wunderman, Merkle, and Experian helping companies understand their current customer experience, though the use of data, technology, analytics, journey mapping, market research and ethnographic research.
Darcy began her career at American Express where she learned the importance of data and analytics to inform the strategy and create omni-channel experiences across the customer touch-points by integrating of online, web, social media, direct mail, email, mobile, retail, call center, apps etc.  into a comprehensive customer communications plan. She was responsible for new product development and implemented successful member benefit programs globally.
Darcy loves working on new products, services and in new ventures. She has worked with several dotcoms in SAAS, data analytics, online advertising and lead generation, and email marketing. She was also an early employee of an Internet company called Prodigy that was owned by IBM, CBS and Sears. Darcy teaches Customer Experience at the DMA online during the year and will be teaching some executive on demand classes later this year. She is also a speaker in the CX Speaker Association owned by Martha Rogers. She is a frequent contributor of Customer Experience thought capital that is posted to LinkedIn and SuiteCX. Her most recent articles include: "How design thinking can support long term business growth", "Lessons learned in CX in 2016", "Why brands are failing at Customer Experience."
Darcy has a BA in Psychology from Hood College and a Master's in Organizational Design from the New School for Social Research.
---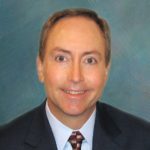 Wes Protheroe, Strategic Advisor/Consultant, is an accomplished CEO with a classic Procter & Gamble consumer marketing foundation, a track record of strong business performance, and extensive experience serving on for-profit and non-profit Boards. He is valued for his business strategy, consumer branding, direct marketing, and P&L management expertise. Wes is a high-integrity leader who combines fact-based analytical skills with sound business judgment.
For over a decade Wes was President & CEO of Gerber Life Insurance — the #1 life insurance direct marketer. With Wes at the helm, Gerber Life achieved record sales and operating profits for 10 consecutive years. Sales more than doubled to $600m and Gerber Life maintained the highest profit margin in the industry throughout. Gerber Life's growth was driven by modernizing the company's direct-to-consumer marketing platform, the launch of new products, including a college savings plan, and broadened distribution channels. During his tenure as CEO Wes also led a seamless divestiture of Gerber Life from parent company Novartis to Nestle, partnering with Goldman Sachs.
Wes served on Gerber Life's Board of Directors and was Chairman of the Executive and Finance & Audit Committees. He also was a member of the Gerber Baby Food Board of Directors for a decade. Wes was active in the direct marketing community as a member of the Board of Trustees for the Direct Marketing Educational Foundation (DMEF), helping to drive the rebranding of the DMEF as Marketing EDGE. In addition, Wes served for three years on the Board of the Direct Marketing Association, including two years on the Executive Committee. Previously, he was on the Board of Directors for Novartis U.S. Corporation for five years. In Wes' board roles, in addition to bringing the "voice of the customer" and proven marketing and general management credentials, he has become known for a logic-based perspective that doesn't lose sight of unconventional, innovative solutions.
Prior to Gerber Life, Wes demonstrated his extensive brand, direct marketing, and product innovation experience. While SVP/CMO at Great American Auto Insurance, he grew the business +40% in three years behind a breakthrough brand platform—the Great American Driver Club—the first auto insurance brand to integrate roadside assistance and other driver benefits. He was subsequently promoted to GM at Great American's Direct-to-Consumer business. Before joining Great American, he spearheaded the launch of the first consumer-marketing program for ADVO (as their VP of Marketing), the world's largest targeted direct mail company.
Currently, Wes serves as a member of the Board of Advisors of T3D Therapeutics, a Research Triangle Park NC-based pharmaceutical company. He is also on the Board of Directors of the Atlanta Humane Society, where he is a member of the Executive Committee and Chairman of the Finance & Audit Committee. Wes is also CEO for WesWood Investments LLC, a private investment firm. In addition, he is a Mentor in the Pathbuilder's Achieva program for women, an executive coach, and business consultant.
Wes earned his MBA in Marketing at Columbia University, where he was a Beta Gamma Sigma scholar. He is active in Wesleyan University alumni affairs, where he received his Bachelor's degree Magna Cum Laude and was elected to Phi Beta Kappa. Wes' professional honors include being named "Direct Marketer of the Year" by the DMA and a MAX award for new product innovation from Georgia State University's J. Mack Robinson School of Business. He and his wife Robin reside in suburban Atlanta, Georgia.
---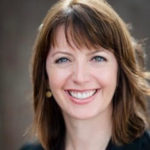 Lisa Vehrenkamp, Strategic Consulting/Advisor for Executive Connections, is the President and Founder of Launchpad Partners, a consulting firm that provides digital marketing, personal branding, and business strategy to small businesses, charities and individuals.
Lisa's background includes 22 years of corporate experience primarily with American Express across multiple functions, business units and global locations. Her experience culminated in two general manager roles in Australia running the corporate and consumer businesses there.
After American Express, she went to a media startup designed to engage youth in current events and social action. There she worked to bring the tools and strategies of a leading global company to a startup and learned how a small company mentality can foster flexibility and innovation.
Personal branding is a special area of interest for Lisa. It is often overlooked and can truly make the difference between success and failure in a myriad of situations. More than just a new headshot or polished LinkedIn profile, personal branding gets to the heart of who you are as a professional and how you communicate that to the world.
In her free time, Lisa can be found playing tennis or hunting for street art in cities around the world. Berlin is next on her list.
---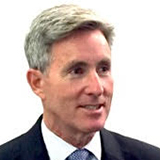 Eric Sagerman is a strategic advisor to companies across multiple industries and geographies. His experience ranges from financial services to technology and health care, located in the US, Europe, Asia, and South America.
Previously Mr. Sagerman was CEO and President of Universata, a medical records company, from 2009 until 2011, where he restructured the company and orchestrated its successful sale. Prior to joining Universata, from 1999 to 2008, Mr. Sagerman was a Managing Director and Head of Strategy and Strategic Marketing for Allianz Global Investors, (Munich) a successor firm to Nicholas Applegate Capital Management, where Mr. Sagerman was a Managing Director and Member of the executive committee.
Mr. Sagerman began his career at American Express in 1983. During his tenure he became a Senior Vice President and was involved in many of American Express's growth and restructuring initiatives, both domestically and internationally, including launching the Global Network Services business, the Corporate Card business, and the Centurion ("Black") Card.
Mr. Sagerman currently serves on the board of Teach for America, San Diego, and is a member of the Salk Institute Investment Committee. Previously, Mr. Sagerman served on the board of RAS Asset Management in Milan, Italy. He earned a BA from Tufts University in economics and an MBA from the Amos Tuck School, Dartmouth College. Mr. Sagerman and his wife, Jane, live in La Jolla, California.