Beware of Mr. Robot!
In a world where consumer adoption of m-commerce is growing by leaps and bounds, there are still increased risks for payment companies and consumers of data breaches and identity theft.
Last year, USA Network and co-stars Christian Slater and Rami Malik won several awards for their new TV show, Mr. Robot, which features a story line of a socially-awkward computer whiz who leads the successful hacking of large Wall St. firms.
Pymnts.com, a leading financial payments industry publication, reported on Monday, August 15, 2016,  "Starwood, Marriott & Hyatt Breach (Again)." According to reports out of Reuters, 20 U.S. hotels operated by Connecticut-based HEI Hotels & Resorts for Starwood, Marriott, Hyatt and Intercontinental apparently coughed up some sensitive payment card data.
And by some, we mean a lot – specifically, the data from tens of thousands of food, drink and other transactions. This breach follows the form of previous hospitality data breaches seen of late, particularly one at Hyatt Hotels and Starwood Hotels & Resorts Worldwide.
HEI attributes the stolen data to malware placed in their system. The bad code was first discovered in June 2016, and was found to be primarily affecting payment systems used at restaurants, bars, spas and lobby shops. The number of customers affected remains unknown – however, according to Chris Daly, a spokesman for HEI, there were tens of thousands of transactions.
According to HEI – customer names, account numbers, payment card expiration dates and verification codes are all likely to have been stolen. In all, 12 Starwood properties, 6 Marriott Properties and 1 Hyatt hotel were found to have been involved in the data breach. According to available data, the breach was active March 1, 2015 to June 21, 2016, HEI said on its website last Friday. IHG and Marriott did not comment on the breach. It is incredible that a data breach could be active for 15 months.
It seems on a weekly basis we hear of another case of a data breach or cyber-hacking involving a Fortune 100 company. While this certainly has CEOs and CTOs investing even more heavily in cyber-security, it appears cyber-crime and identity theft are the newest, easiest forms of bank (financial) robbery and consumer theft.
Our call to action, as consumers and business leaders traveling globally, is "Beware of Mr. Robot!" Particularly in the utilization of lobby-based ATMs, and other retail payment systems in hospitality businesses, be cautious before simply swiping your payment card. Sometimes its just safer to pay cash.
JENNY RUBIO JOINS TGSLC IN SENIOR MARKETING ROLE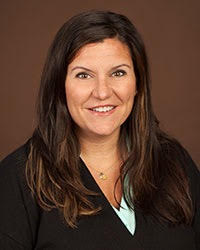 We are pleased to announce Jenny Rubio has joined our client TGSLC, based in Austin, Texas.
As Manager – Demand Generation, Jenny will play a critical role in helping our client, who has been leader in student loan administration, undergo a strategic transformation into business process outsourcing ("BPO"), specializing in handling collections and other revenue management functions for targeted verticals. She reports to the VP of Marketing at TGSLC, a leadership position we successfully placed in January 2016.
An accomplished B2B marketer with ten years of experience on both agency and client side, Jenny will oversee the development and implementation of prospective customer engagement programs and lead generation tools, including content creation and email marketing, to facilitate measurable interest and sales interactions.
Jenny was most recently an Account Director at Bulldog Solutions in Austin, where she served a portfolio of blue-chip B2B clients in media, technology and financial services. EC will be providing Jenny with our unique career transition support services as she begins this important new career opportunity.
EC is delighted to have initiated this transaction and recruited Jenny Rubio to TGSLC. Ed Baum, Managing Director at EC, managed this assignment for TGSLC.