The Dog Days of Summer – Time For Brand Activation
We are now in the "dog days of summer," the last week of August leading up to Labor Day weekend. Those of us in the NYC-metro area are enjoying beautiful, sunny, late summer weather and one of NYC's annual big sporting events – U.S. Open tennis tournament.
This is a time of year when everyone is asking, "where did the summer go?" Business typically slows down for many of us in this last part of August, as everyone is either in "vacation mode" – taking those last few days of vacation before the fall sprint to the year end finish line – or many are busy getting their children off to college or back to school.
We all like enjoying the carefree feeling of a few more free days – we like living the life of a child in summer, right? And who can blame us, enjoying each single, sunny day to the fullest, jumping in the lake, eating ice cream, or just enjoying the glorious summer sunshine.
The dog days are also an excellent period for reflecting on your career and personal brand. Where is your career heading? What's your ultimate destination? Is your current organization the right vehicle to get you there? Are the leaders of your current company a match for your personal vision and values? How proactive is your current supervisor in developing/growing your leadership skills and competencies?
Too often we can get stuck in the same routines dictated by the frenetic day-to-day work challenges that we don't stand back and ask these career questions. The dog days of summer provide a time to step back and reflect on the bigger career picture.
EC is working with a number of executives currently in our Brand Activate program, and this number always increases during the summer months, as many executives decide this is an ideal time to begin planning a change so it can be actualized early into the next calendar year.
Please reach out to us directly if this is a "summer of discontent" for you and you realize that a future career change is in order. While our August calendar is completed, we currently have 3 openings available for our September Brand Activate program.
We are also attaching a related article (7 Tips to Refresh Your Brand Strategy – by Marcy Shinder – CMO, Work Market) which has some great ideas for refreshing your company brand. Marcy is an exceptional marketer, one of the many great American Express marketing alumni, and she recently moved into a new career role.
Enjoying the dog days,
Jeff Gundersen, CEO & Founder
——————————-
7 Tips for Refreshing Your Brand Strategy (by Marcy Shinder, CMO – Work Market)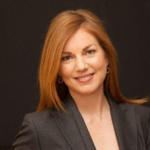 The dog days of summer are the perfect time to refresh your brand strategy. Wait, what!? It's true – with a little pre-Labor Day thinking space, you will set your company up with fresh energy heading into fall selling season.
A brand refresh is a makeover for your company. Think of it like a personal makeover … a new haircut, contemporary outfit and a great pair of shoes transform how a person is perceived. It is the same with your brand. Best of all, if your budget is too tight for an agency right now, you can leverage on-demand talent for this type of work: art directors, graphic designers, copywriters and brand strategists. Get started immediately, do so affordably and inject some incredible fresh energy into your brand to drive sales.
Here are 7 easy tips:
Manifesto:

A manifesto is important for all brands. It goes beyond the product and chronological history and portrays the fundamental essence of a company. It unlocks your company purpose and informs your marketplace positioning. It becomes your brand's north star.

Unique positioning:

Answer the question: "What do we stand for that differentiates us from competitors in a way that matters to our design target?" Include in this effort a workshop around your brand personality which can be a fun team exercise as it forces the company to think of itself as a person, candidate, character. This output is critical for developing the brand identity (#7).
Single metric: Choose a metric from your purchaser's business dashboard to align your messaging to. It will help you increase category relevance and connect the dots to how clients look at your role within their business. Examples may include net promoter score, cost to acquire a customer, growth, etc. Pick one to inform your messaging and apply it across all of your touchpoints. You'll be surprised at how dramatic the impact of a single metric will be.
Product bundles: Answer this question: "How should our services come together to make it easy for prospects to understand our value and buy from us?" Your product bundles should be clearly presented and connect back with the design target's use cases and benefits. They do not have to map to your internal org chart. There are pros and cons of bundles as outlined by Forbes; having learned marketing at American Express, I'm a fan (think Amex Green, Gold, Platinum Card).
Sources of value: Getting to product bundles involves first examining the sources of value and drivers of differentiation of your feature sets. It is the unsexy but necessary starting point. You can shortcut the exercise with some scrappy online research and a few internal working sessions with Product, Marketing and Sales.
Pricing: Design your pricing for purchasers with Procurement in mind, and always offer a value option with upgrades available. Pricing is the logical outgrowth of product bundles (#4) together with sources of value (#5).
Identity: Last but not least, tie your strategy together with a strong visual and voice, informed by all of the above, that brings the brand personality (#2) to life. For this you'll need an experienced art director, a brand strategist and an editor. With the outputs from exercises #1-6 in hand, they should be able to work quickly.