Chris McNally Joins Accenture Interactive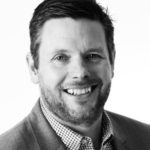 EC is please to announce Chris McNally recently joined our client, Accenture Interactive, as Managing Director in a new role to build and expand the automotive sector business across North America.
Chris was most recently Managing Director, Razorfish – NY office with P&L responsibility for a $180M+ business with 300+ people. Chris spent 14+ years at Razorfish and in an earlier role he built the Customer Experience practice at Razorfish before assuming his GM -NY office position.
EC is providing Chris with our unique "Blended Solutions" career transition coaching/consulting support to assist in Chris' successful transition into this newly-created role at Accenture.
EC initiated this transaction on behalf of Accenture Interactive as part of our ongoing relationship and commitment to bring "game-changing" talent to AI's attention.
Tom Smith Joins Jackson National Life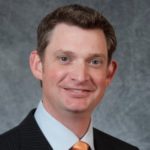 EC is pleased to announce Tom Smith recently joined our client, Jackson National Life, in the newly-created role of AVP, Client Experience & Technologies, reporting to Emilio Pardo, Chief Marketing & Communications Officer.
Previously, Tom was VP, Marketing at FreedomPay, and earlier in his career Tom served in roles including VP, Digital Strategy & Technology and VP, Strategic Growth Initiatives at Transamerica. Tom began his career at GE Capital in the credit card business and later in GEFA (GE Financial Assurance) leading marketing in a number of insurance and affinity marketing businesses.
EC is providing Tom with out unique "Blended Solutions" career transition coaching/consulting support to assist Tom in his successful transition into Jackson National.
EC handled this exclusive, retained executive search for Jackson National Life, a division of Prudential plc,  a long-term client of our firm. EC also previously placed Emilio Pardo is his role at Chief Marketing & Communications Officer at Jackson National.

Why Are Chief Digital Officers Failing?
The Chief Digital Officer ("CDO") position is one of the fastest-growing, new C-suite positions, and yet, sadly many newly-appointed CDOs are failing within 2-3 years. With marketing having tipped "irrevocably" onto a mobile- and digital-first axis, this failure rate suggests CDO positions are not being set up for success from the outset.
"There is a big difference between doing digital and becoming digital," says Alicia Hatch, CMO of Deloitte Digital (#2 largest and fastest-growing digital agency network). While there are many successful examples of CDOs and companies transforming successfully to becoming digital-first businesses, the vast majority of Fortune 1000 companies are still organized in product-siloes, with legacy organizational structures and archaic technology infrastructures that inhibit their ability to pivot toward customer-centricity.
According to Deloitte's annual CMO study, 87% of business leaders anticipate their businesses being disrupted by digital business models, but only 30% believe they have the leadership or skills to execute on a digital business model.
Mike Sutcliffe, CEO of Accenture Digital says organizational structure need to be addressed, and silos eliminated for true digital transformation to be achieved. In the attached article below, Sutcliffe comments "the way you used to work, your internal organization structures, the silos that existed in your business, are going to have to be rethought. They're not going to be effective in this new world."
"A company cannot hire a Chief Digital Officer simply because the Chief Marketing Officer and Chief Technology Officer cannot work effectively together, commented a successful CDO and Head of Customer Experience with experience in consumer banking, telecommunications, and e-commerce.
EC has seen the following scenario too many times:
1. CEO announces an initiative to create a new C-level position of Chief Digital Officer ("CDO") to lead enterprise-wide transformation of the company's business processes to enable a pivot to digital-first and customer-centricity (versus product-centricity).
2. The CDO is given an undersized budget commitment including hiring a limited number of internal digital strategy and customer experience positions to consult enterprise-wide. The true size of the investment required to transform the "digital state" of the business is never properly defined.
3. The CEO does not line up key stakeholders on the Executive Leadership Team…..and additional long-range organizational changes are not addressed up-front…which creates an environment of "business as usual" within the product-siloed divisions within the company.
4. The Chief Technology Officer ("CTO") and organization own 95% of the annual technology budgets and these organizations are typically mired in lengthy development projects on legacy systems (frequently behind schedule and over-budget) which are causing them to lose credibility among C-suite peers.
5. The newly-minted CDO almost immediately get bogged down in organizational politics, budget clashes (since the product-centric SBUs don't want to pay for corporate organizational transformation), and inevitably are told by the CTO that digital transformation will take 10+ years and $50M+
6. Invariably, almost the entire first 2 years are spent studying the digital and customer-centric transformation problem, and evangelizing these changes among ELT members, with little if any tangible results to show for the CDOs efforts. Quietly, many of the legacy divisional Presidents and other ELT heads are waiting for this CDO initiative to go away.
7. By the end of the third year, the CEO who initially sponsored this CDO position and enterprise-wide digital "Center of Excellence" has lost the faith, the business begins to suffer revenue losses (due to lack of customer-centricity) which creates cost-reduction pressure, and the digital experiment comes to an end with the CDO position being cut in an overhead reduction.
Conclusion
EC believes the time has come for a new, innovative approach to assure higher success rates on CDOs gaining traction and producing measurable results sooner. EC has long provided transition support (consulting/coaching) to CDOs, however, what's needed goes far beyond a 90 or 180 day transition plan.
Barney Loehnis, CDO at Mercer, commented, "in contemplating future CDO roles, candidates should require a 3 year contract with full P&L authority and complete autonomy to hire internal and external resources as needed. It is also critical going into a CDO role to have clear organizational objectives (e.g., what are the specific and measurable results the organization hopes to achieve) and ensure that the organizational structure and budget are necessary and sufficient to achieve those goals. Not having either clear goals, or the necessary structure and budget, will ultimately lead to disappointment."
CDOs also need to leverage Artificial Intelligence ("AI") and newer technology developments and developers that are building dynamic new cloud-born technologies able to operate on top of disparate, legacy IT systems and databases. We are in an era of consumers asking Alexa (Amazon) for whatever we want instantly, whether it is the answer to a question, the weather forecast, or ordering something we want to buy. CDOs need similar AI-inspired new tools to help raise them above legacy system limitations and enable real digital transformation to occur in much shorter time-frames.
EC is building an Advisory Board of progressive CDOs and new-age, cloud-born technology companies (i.e., SiriusIQ – www.SiriusIQ.com)  to create breakthrough solutions to enable successful digital innovation and transformation in much shorter timeframes. With this approach, we plan to make the CDO position a long-lasting and successful C-suite position.
As always, EC welcomes your comments and input.
Best,
Jeff Gundersen, CEO
Executive Connections LLC
Accenture Digital CEO – 'Fix the back-end, be open and eradicate your silos'
SUMMARY: Mike Sutcliff and Accenture Digital believe that companies that are just applying digital tools to the old ways of working are getting it wrong.
Many would be wary of listening to what a consultancy firm with a long history of working in traditional IT had to say about what it takes to be a true digital company. And to be honest, I wouldn't blame those people – the large consulting firms have somewhat of a chequered past when it comes to transformation projects.
That being said, Accenture Digital strikes somewhat of a different tone with me. Accenture as a whole has benefitted tremendously from investing in digital capabilities early on, with its Digital group now accounting for as much as 40% of its revenues and driving huge leaps in profits in recent years.
Accenture Digital has focused on building out core competencies in the big technologies you'd associate with 'digital tech' – e.g. big data, IoT, artificial intelligence – and has spent time acquiring much smaller start-ups that play an interesting role in digital design to boost its credibility.
And speaking with Accenture Digital CEO Mike Sutcliff recently in London, it's clear that he gets it. He understands the challenges facing companies in this fast paced world of changing consumer expectations, which are being hindered by ageing legacy systems.
Sutcliff said that he has been working with a bunch of companies that are looking to blend digital tools with their existing processes, to eliminate a certain amount of friction from the customer experience. However, he added that whilst this can improve things for a business, it shouldn't be the end game. He said:
The much more interesting question is when companies start to rethink how would they achieve their core mission, if they could start from scratch? And how would they take advantage of platforms other people have developed? How would they partner with other members of the ecosystem? What would their different commercial model pricing structure look like? What would the employee experience be? Should they tap into the gig economy?

So there's a whole different set of questions and experience that go into creating a strategy to achieve your mission that's enabled by digital, as opposed to creating a digital strategy to just improve the business you already have.
Digital identifies your best customers
Sutcliff said that to rethink what is possible with digital, companies should really try and understand what customers value and what they're willing to pay for, versus things they value, but don't actually influence their behaviour. He said that there is a fine line between these two things. The customers most at risk are the customers that are subsidizing another part of the customer base, Sutcliff said. Giving an example of the insurance industry, he added:
In the insurance industry, the way it traditionally priced their policies would be to take a very broad population, collapse that into a pool of people that had similar risk profiles based on characteristics about the person. Are they male or female? How old are they? What city do they live in? What's their estimated income range? And so they would create pools of people and they would say, "Because you fall in this pool, this is the price of your policy."

So that worked for a long, long time. And then the digital tools allowed us to understand something completely different about you, which is not "Are you male or female?" Or "How old are you?" Or "What's your estimated income?" But, more importantly, "How do you actually drive the car?" Okay. And so now I actually understand your behavior as opposed to attributes about you, and when I understand your behavior I can have a much more direct, correlated understanding of the risk.

Now, I can go attract, I can make offers to customers who have the least risky behavior, but are part of that big risk pool. And if I pull them out of that big risk pool by making them a good offer, say, "I'm going to save you 30 percent on your insurance." Well, in reality, you were overpaying by 50 percent, because you're the least risky in the pool, and if I can pull you and get you to be my customer, I'll make more money and my competitor will lose more money, at the same time.
Basically, companies are able to use digital tools to understand their customer base at a much more granular level and then are able to offer them a service that is specific to them.
Needs to be done
Sutcliff said that he often gets asked the question, 'What's the difference between computerized and digital?', which is understandable given that technology has played a central role in doing business over the past few decades.
However, Sutcliff believes that digital isn't just about more automation through computers. Instead, he said, digital is about using new tools that allow companies to put the customer at the centre of the experience. It's a very human-centric approach to doing business, which is being driven by mobile, social, data and cloud.
But becoming a digital organisation isn't easy, as well all know. Sutcliff identifies three key priorities, however, for making this possible. They centre around fixing the back-end systems (typically by wrapping an API architecture around the legacy), being more open, and then also attempting to get rid of existing internal, organisational silos.
Sutcliff said:
You have to. You have to fix. In order to create fantastic experiences in what we would call the front office, you have to fix the mid and the back office. Right. And you have to be willing to even rethink the way you design your product or your service, the way you learn from customer usage of that product or service, and then on a much faster cycle keep iterative design going so that you're not releasing a new product or service every two years, you're releasing one every three months.

So, yeah, we think you've got to do front, mid and back office and you have to be willing to increase the clock speed or the cycle time inside the business.

In addition to that basic concept, it's also an open ecosystem approach that leverages other data, other platforms that you don't pay for and create inside the walls of your business. And so you have to open the architecture of your business to be part of that ecosystem and collaborate actively with others in the supply chain and the value chain so that you've got a relevant value proposition to your market.

Now, if you're doing that, if that's digital for you then, by definition, the way you used to work, your internal organization structures, the silos that existed in your business, are going to have to be rethought. They're not going to be effective in this new world. And so there is a massive organizational business model and cultural change that goes on as companies move from thinking of themselves as a black box that serves their customer to thinking of themselves as part of an ecosystem that is collaborating and learning and developing new products and creating new experiences, not 100 percent under their control, but as part of that broader ecosystem.