In this issue:
Invest Without Exit – A New VC Investment Model
Peter Bingaman Joins Mercer – Congratulations!
Career Opportunities:

VP, Marketing – B2B Financial Services / Collections
Dir., Web Product Management – Travel/Hospitality
Marketing Leader – Northeast Region
Sr. Mgr., Digital Strategy
---
Invest Without Exit –  A New VC Investment Model
Kudos to Jessica Herrin, CEO & Founder of Stella & Dot, one of a growing number of entrepreneurs who are changing the rules of engagement with VC firms……..and we like it! 
VC firms forced to eliminate the pressure of providing too much capital and then pushing fast and hard for an exit event within 5-7 years of the initial investment.
Jessica (and Stella & Dot) partnered successfully with Dave Whorton (Founder, Tugboat Ventures) in a new investment model without a planned exit strategy. Rather, VCs were required to invest in an early stage business the founders wanted to hold onto and continue to build and operate. This almost sounds like a Warren Buffett – Berkshire Hathaway business model….except the founders get to keep controlling interest in this model whereas Buffett buys an 80% stake and leaves management as minority partners.
"My Exit Strategy You Ask?"
Interestingly, when Whorton asked Herrin her exit strategy in an early meeting she replied, "My exit strategy is to be rolled out the door on a gurney."
This new VC investment model (without an exit) enables/requires investors to earn a return through profit distributions, not from selling their shares. Tugboat Ventures invested in Stella & Dot and over the first 5 year period ('05-'10) revenues soared to $100M+ making the company #67 on the Inc. 500 list of fastest-growing private companies. Within 2 more years, sales doubled again at which point Sequoia Capital agreed to invest $37M for a 10% equity stake (on similar "buy and hold" terms) thereby valuing the company at close to $400M.
What are the characteristics of successful "evergreen companies?"
Whorton and Herrin (in Inc. magazine's October 2015 issue) defined the "7Ps" including:
Purpose – Passionately driven by a compelling vision/mission.
Perseverance – Having ambition and resilience to overcome obstacles
People First – Build a talented team and positive culture; take care of people first
Private – Take advantage of ability to operate with a longer-term view
Profit – Measure success by the most accurate gauge of customer value delivered
Paced Growth – Focus on long-term strategy and steady 10-15% growth
Pragmatic Innovation – Embrace continuous improvement
What do we really like about this model?
This model provides founders and management teams the opportunity (and necessity) to create a highly profitable, sustainable, "built to last" business which continues to grow (and prosper) and reward all stakeholders (founders, employees, customers, and investors) without an arbitrary exit point created solely to allow investors to liquidate their interests in a private company.
In this process, Dave Whorton became such a believer he (and Herrin) launched Tugboat Summit, an event bringing together Founders and CEOs of similarly aspiring evergreen businesses. To date, Tugboat has held two very successful summits so hopefully we can expect more of these "evergreen" business start-ups in the future.
Why should you care about this?
Too many start-ups and early stage businesses focus on the wrong things. They focus on revenue growth and building infrastructure without necessarily having defined a profitable, ongoing business model from the outset. Ultimately, this contributes to the vast majority of start-ups shutting the doors after 2-3 rounds of venture capital are consumed without a profitable, sustainable business being created. We need more entrepreneurs like Jessica Herrin to continue changing the mindset and approach of entrepreneurs and VCs.
Here's to entrepreneurs and VCs building more profitable, sustainable businesses!
We look forward to connecting,
Jeff & Lola
---
Peter Bingaman Joins Mercer – Congratulations!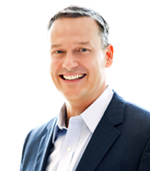 We are pleased to announce that Peter Bingaman has joined Mercer as Mercer Marketplace Marketing Leader.
Peter Bingaman joins Mercer to lead the marketing strategies and programs to drive topline growth for Mercer Marketplace, one of the fastest-growing and market-leading digital platforms. As a member of the Mercer Marketplace Leadership Team and the Global Marketing and Sales Leadership Team, Peter will build the brand and business through targeted marketing that delivers Marketing Qualified Leads for active pursuit by our sales and consulting leaders, among other contributions to marketing communications, the digital experience and alternative distribution channels. Peter will work closely with the Mercer Marketplace and the EH&B Marketing team in the US as the go-to resource for any Mercer Marketplace-related marketing and communications activities.
Due to his extensive experience in the business to business to consumer (B-B-C) space, Peter will also contribute to global B-B-C initiatives across Health and Wealth.
Peter has extensive strategic, data-driven B2B and B2C marketing skills from having led major marketing initiatives on behalf of IBM and over the past two decades working in-house with and as a consultant to brands including HP, MSC, Nortel, LexisNexis, P&G, and J&J. A technology enthusiast experienced at leveraging analytical, digital, social media and marketing automation to increase marketing ROI, Peter has successfully identified emerging trends positioning brands ahead of the curve.
Peter has an MBA from Duke University's Fuqua School of Business and a BA from Bucknell University.
---
Career Opportunities
We have career opportunities at a variety of companies including a Global Data/Direct Marketing Services Company, a Global HR Professional Services firm, one of the largest Global Digital Agencies, a Privately-Owned Direct/Digital Agency, Travel/Hospitality and a Non-Profit Student Loan Collection.
Take a moment to click on these links (below) for the complete position description:
Learn more about our Career Opportunities…